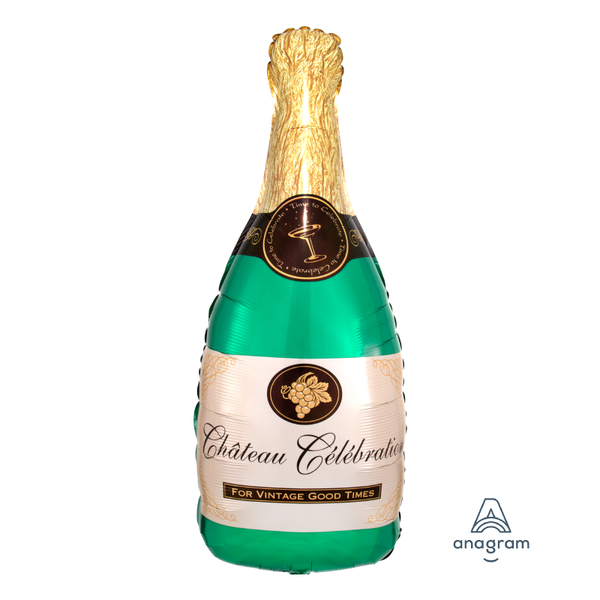 36" Bubbly Wine
---
Helium filled 36 inches special shaped foil balloon with a weight. 

Care Tips: Balloons should be kept away from heat and direct light sources and try to maintain a consistent temperature so they won't be shocked and damaged by the fluctuations.

** Express/Rush delivery may be available - please call 647-877-6848
** In store Pick-up is available at 18A Busy Street. Toronto M4M 1N8. Pick-up option will be available during checkout.
** Pick-up orders are only available for pre-orders.

- We offer same-day delivery in City of Toronto only and next-day delivery throughout the GTA-Toronto on Monday to Saturday. The same-day delivery deadline is 1:00PM EST for the City of Toronto only. Please call 647-877-6848 to order. The next-day delivery deadline is 12:00AM EST for the GTA-Toronto area.
- Normal delivery starts at 12:00PM, and will be made to businesses by 4:30PM and residences by 6:30PM. Express delivery please contact us prior to check out. Valentine's Day and Mother's Day delivery time will be extended by 9pm.
- We do not offer delivery services on Sunday.

---